By EPG Seeds
13th January 2022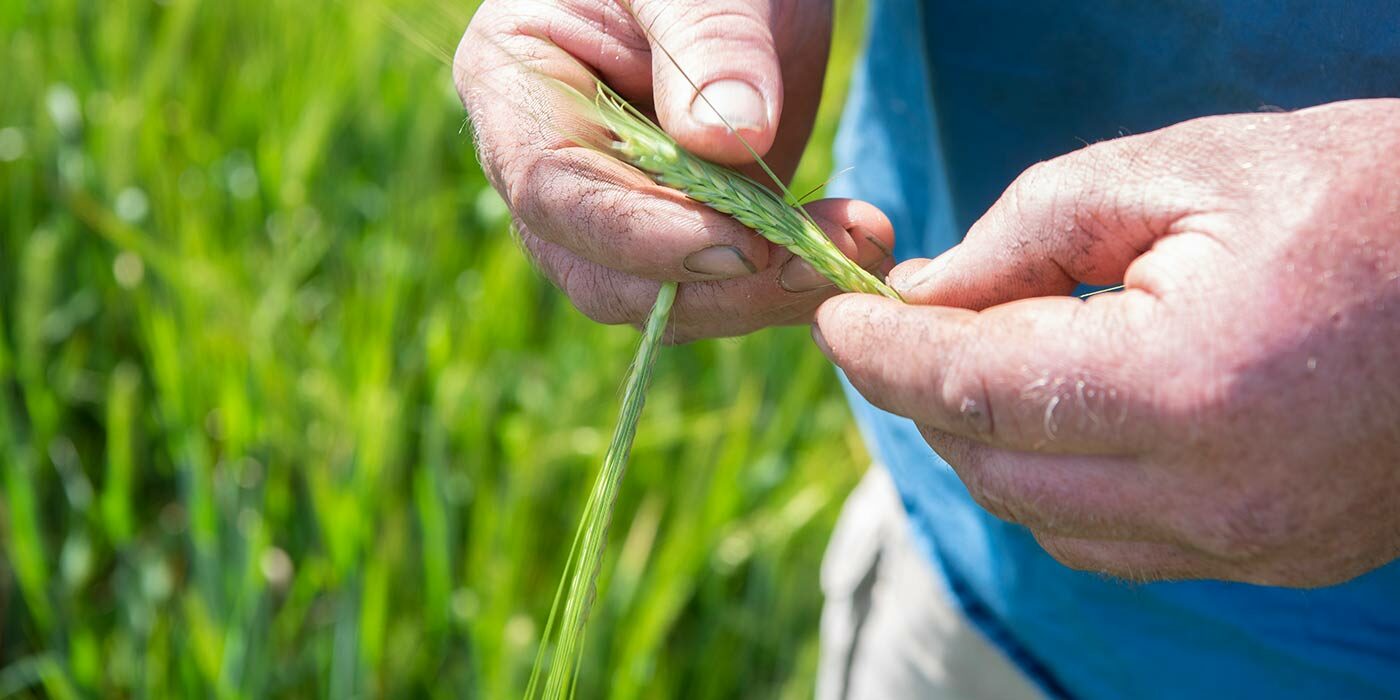 End Point Royalties (EPR) are in the spotlight with a new campaign from Australian Crop Breeders to inform and talk with grain growers about the importance of innovative breeding to support this billion-dollar sector and protect food security.
Chair Tress Walmsley says while EPRs are something all growers know of, there is a lot of misunderstanding about how they work and why they are essential.
"We know many farmers understand and appreciate how the EPR system works and that it is critical to funding ongoing, targeted grain breeding here in Australia.
"But we find there is still a lot of misinformation around, particularly in relation to how it is structured and where the money is invested."
Australian Crop Breeders represents public and private organisations that generate new varieties of wheat, barley, canola, pulse, oat and other grains for Australian farmers.
Its members are responsible for collecting End Point Royalties paid on grain varieties subject to Plant Breeder's Rights. The EPR funds crop breeding activities nationally.
EPG Seeds supplier relationship manager, Colin Smith, said EPRs were introduced by the seed industry when crop breeding became privately funded.
"Years ago, most crop breeding in Australia was government funded or in some way supported through GRDC levies.
"This responsibility now sits with private breeding organisations who develop and release new, improved genetics that benefit farmers through higher yield and better disease packages.
"The varieties we develop are more specifically targeted at end user requirements, to attract higher commodity pricing."
A breeder spends a minimum of six to eight years of crossing, selecting and trialling to commercialise a new variety.
"This costs the breeding organisation many millions of dollars, so EPRs were introduced to fund this work and ensure a continual supply of premium genetics suited to Australian grain growing conditions and farming operations," Mr Smith explained.
"We rely on growers doing the right thing when declaring their grain harvest.
"The EPRs paid on this year's crop will fund breeding research over the next decade. Likewise, the current harvest is a result of breeding activities that started years ago."
The EPR for each variety is a set amount per tonne of grain harvested, paid by the grower when the crop is sold or used as feed. Seed retained for sowing next season is not included in the calculations. Ms Walmsley says that without a funding system like the EPR, Australia runs the risk experienced in other countries where a lack of research funding has the potential to impact the long-term competitiveness of the Australian grains industry.
"In areas like the US, crop breeding programs in public institutions are under pressure from a lack of investment and innovation. The number of skilled breeders is falling to dangerously low levels due to factors such as insufficient funding and experienced staff nearing retirement without enough succession planning.
"Our structure here with the Royalty system is different and really does help us avoid many of these problems.
"But it only works while people understand its importance and do the right thing.
"Every time an Australian farmer pays the EPR, they are contributing to the success of our sector.
"It's the best way we can deliver premium genetics to maintain our world-leading reputation for high quality crops.
"It is about investing in the future of a strong Australian grain, pulse and oilseed industry, for the long term."
Learn more about the End Point Royalties collected by EPG Seeds.